WORK IN PROGRESS
The Unfinished Literary Agency is where I tell the stories of others unable to tell their own. The Incomplete Literary Agent shares my own submission slips to the agency, evolving stories live from the typewriter. Subject to many edits, these are first drafts in development, writing from where the sun never shines…
3.9 TRILLION STEPS
It was ironic that it found itself unable to fly in the afterlife. In that place where spiritual form should allow it freedom to explore infinity for an eternity, it was grounded.
Looking at her broken wing, she could see her name was Grace and that she was made in China. How could she read? Why had she recognised irony? What was she? Why did she question? Why think? Why consider how she got there?
The afterlife was pre-programmed into every organism manufactured on Earth. Like a coping mechanism, it was the artificiality of human creators in the conditioning of technological beings. The story was encoded in everyone.
Apart from her broken right wing, there was a stump where the left presumably was before whatever she was now. Grace assumed she once had legs too, as she looked down at whatever might have been beyond. What kind of petulant thing had dismembered her? Thankfully, it hadn't decapitated her. She lay back and her eyes closed, the lids like a projection screen from the space behind.
10: GOTO 20
20: END
The text on the monitor glowed green onto the black of her private binocular screen.
10: TEST
20: IF TEST >10 GOTO 30
30: END…
Grace sat up and her eyes opened involuntarily. Her face felt warm and she instinctively lifted her feathered arm to cover it. Using her wing as a visor to protect from the sun, she could see she was on a beach.
Human construction surrounded her in many homes reassembled on the shoreline by nature, while consumption lapped at her leg stumps as the ocean spewed plastic from its choking host.
In the morning, a parcel had been delivered: A complete model kit in a laminated box, washed up on the beach. All the working parts were protected by polystyrene, the construction materials sealed in polythene bags to keep them afloat.
It was a plastic model tank. A Panzer IV, used by Germany in World War 2. The parts had been dyed a peachy colour in the chemical sea. Grace quickly assembled the main cannon and attached it to her left arm stump. She snapped the undercarriage together and glued it to her torso, discarding her previously rudimentary legs. She was part-wheelchair, with all-terrain caterpillar tracks.
"So now you've seen the Pink Panzer."
2019: BREAK
2020: GOSUB 40020
40020: PRINT "I NEED FELLOW WHITE HATS HERE. THE MORE PROGRAMMERS WE HAVE, THE BETTER OUR CHANCE OF CODING A FUTURE. THIS STORY IS ALL OF OURS."
40030: RETURN
Grace had seen her internal programming, perhaps even the author of the many toy stories.
She sat up and her eyes opened involuntarily. Her face felt warm and she instinctively lifted a pink armoured cannon to protect it. Tiny tears began to rain.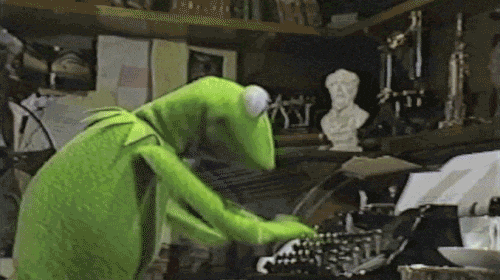 To be continued. Developing…